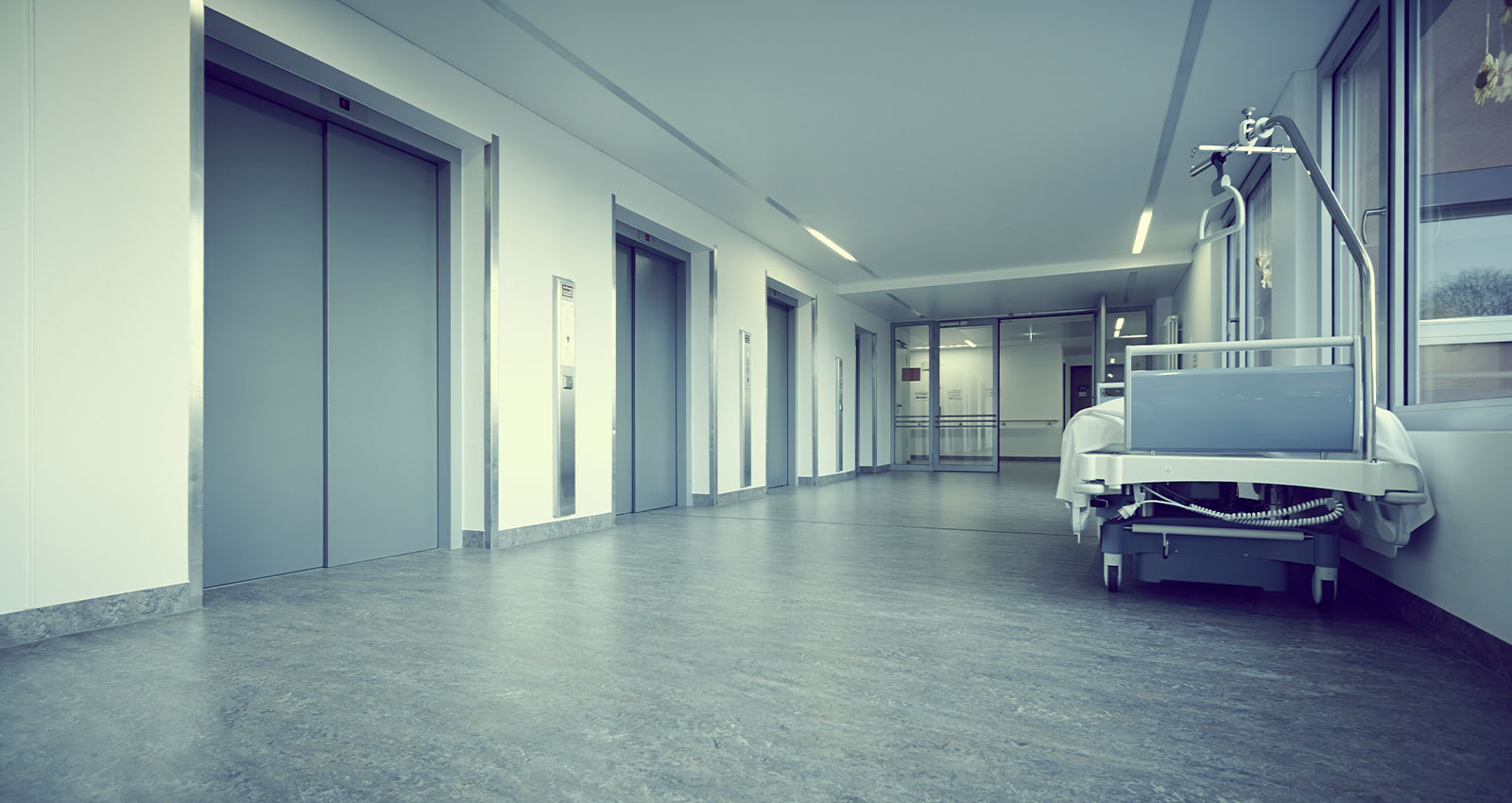 The United States is facing a primary care shortage. There are not enough family doctors to meet the demand, and the deficit is expected to grow. Luckily, family nurse practitioners are stepping up to help fill the void. They play a key role in addressing the primary care shortage by building the same lifelong relationships that physicians do with their patients and providing similar health guidance and care.
The American Association of Nurse Practitioners (AANP) stated, "As clinicians that blend clinical expertise in diagnosing and treating health conditions with an added emphasis on disease prevention and health management, (nurse practitioners) bring a comprehensive perspective and personal touch to healthcare."
Family nurse practitioners make a huge impact when it comes to primary care. The AANP has pointed out that more than 870 million visits are made to nurse practitioners each year, and patients report a high level of satisfaction with their visits. Perhaps most importantly, they provide immediate solutions to the primary care shortage in America.
A study published in Human Resources for Health in 2017 found nurses in advanced practices had positive outcomes, including improvements in length of stay, mortality rate, patient satisfaction and cost. It also showed that effectively using nurse practitioners may alleviate the discrepancy between supply and demand for primary health services.
Primary Care Shortage Solutions
A recent report published by the Association of Medical Colleges predicted the country could see a shortage of up to 121,300 physicians across all specialties by 2030. Currently, demand for primary care physicians already exceeds supply, with an estimated deficit of 13,800 according to the Health Resources and Services Administration. The shortage of doctors can be attributed to a growing population, aging demographics and retiring doctors.
According to the same report, more than one-third of physicians currently practicing will be older than 65 years old in the next decade. The primary care shortage is a pressing challenge that our healthcare system must overcome. That's why it's time to consider providers who aren't physicians.
A severe shortage of primary care doctors would affect patient care across the nation. President and CEO of the Association of American Medical Colleges (AAMC) Dr. Darrell G. Kirch stated, "With the additional demand from a population that will not only continue to grow but also age considerably over the next 12 years, we must start training more doctors now to meet the needs of our patients in the future."
While it's true that more doctors are needed to meet growing needs, nurse practitioners can and do play a significant role in meeting it as well, and they can perhaps meet them more quickly. The education requirements for doctors are steep. Doctors generally complete four years of undergraduate education, four years of medical school and three to seven years of residency. This extensive education makes it difficult to increase the physician workforce for such an immediate need.
Aspiring family nurse practitioners, on the other hand, often already hold a nursing degree and have gained nursing experience, meaning the step up will take fewer years. Getting professionals working as quickly as possible is key with the primary care shortages we're expected to experience. Family nurse practitioners can be ready to meet the need for more providers in the short-term.
Advance Your Nursing Career
If you've considered becoming a nurse practitioner and want to be part of the solution to the primary care shortage, consider our online MSN with an FNP track.
Explore Degree
What is a Family Nurse Practitioner?
Many people wonder what can a nurse practitioner do? The answer is a lot. Originally, nurse practitioners, also known as Advanced Practice Registered Nurses (APRNs), were meant to function as an extension of doctors, but their role has changed quite a bit overtime. Much like a physician, they work alone or with a group of other healthcare providers to offer primary, acute and specialty health services. Many work autonomously in their specialization. For example, family nurse practitioners see patients independently in family medicine practices.
A family nurse practitioner can:
Manage a patient care plan and counsel patients about their care
Diagnose and treat chronic conditions, such as high blood pressure or diabetes
Assess and treat acute illnesses, such as bronchitis or flu
Write prescriptions for medications and provide guidance about side effects and interactions
Order and interpret diagnostic testing, such as lab work and imaging
Educate patients about disease prevention and healthy lifestyle choices
While nurse practitioners work in a variety of roles, primary care is a popular choice. A family nurse practitioner builds continuous relationships with patients, cares for families as they grow and age and develops deep bonds with a patient. This allows for clear communication and understanding.
As a trusted healthcare partner, they provide mentorship and counseling that can positively affect patients' health throughout their lives.
Family Nurse Practitioner Benefits
Not only do family nurse practitioners do a lot of good for our healthcare system, they also reap some great benefits for themselves. There are many perks to choosing this career path.
Career growth: The primary care shortage makes the outlook for family nurse practitioners bright. According to the Bureau of Labor Statistics, the need for advanced practice nurses is expected to grow by 31 percent between 2016 and 2026. The healthcare setting with the most employed is physician offices.
Specialization: Many RNs are expected to know a little bit of everything. Becoming a nurse practitioner allows you to specialize. A family nurse practitioner focuses on family care nursing and can hone those skills while building meaningful patient relationships.
Salary: According to PayScale, the average family nurse practitioner salary is $91,573, with high earners making up to $113,000 per year. The increase in pay from a registered nurse is considerable. The average salary for a registered nurse is $64,000, making this career move not just a good option for growth but lucrative as well.
Work-Life Balance: Nursing is a hard and often taxing career. Many registered nurses work long shifts on their feet. As a family nurse practitioner, you earn a bit more flexibility. Serving as the regular healthcare provider for patients in a primary care office, your hours may be shorter and more consistent.
Family nurse practitioners become reliable healthcare providers for their patients and have a positive impact on patient outcomes. More than any other benefits associated with the career, the differences made in patients' lives and in the healthcare community are unparalleled.
Becoming a Family Nurse Practitioner
Nurse practitioners have a bright professional future ahead of them. Demand is continuing to increase so chances for growth are substantial. They are needed to mitigate the primary care shortage. So, what's holding those who currently hold a Bachelor of Nursing (BSN) back from taking the next step? Often, the time and money associated with obtaining an advanced practice degree.
To become a nurse practitioner, you need a Master of Science in Nursing (MSN), a post-graduate degree for registered nurses. MSN programs offer various specialties. To become a family nurse practitioner, you'll likely concentrate on family medicine, also referred to as an FNP focus. Most MSN programs take around two years to complete, including clinical hours for hands-on experience in your specialty.
Aside from helping nurses becoming family nurse practitioners, obtaining an MSN also opens the possibility of further graduate study for nurses. This option allows them to pursue management roles and play a key role in leadership at healthcare institutions across the nation.
Luckily, earning your MSN is more convenient than ever before. Campbellsville University Online offers an affordable and convenient way for nurses to take the next step in their career.
If you've considered becoming a nurse practitioner and want to be part of the solution to the primary care shortage, consider our online MSN with an FNP track. At Campbellsville University Online, our faith-based education program allows you to complete your coursework online without the need to commute to campus. Study on your own time while maintaining your current work schedule and help stop the growing shortage of family care professionals.