Online Programs
With 80 degrees available, Campbellsville offers a wide selection of online programs that are tailored to your career path.
View All Online Programs
Focused on Your Growth

Our well-rounded education in the arts and sciences is central to our goal of fostering your personal and professional growth.

Faith-Based Education

Founded in 1906 as a Christian university, we welcome diverse perspectives and prepare students to become Christian servant leaders.

Affordable and Convenient

Campbellsville seeks to provide an affordable education for its students. Our online degree programs are in a convenient format, so you can study whenever and wherever you want.
Accreditations & Accolades
Along with our regional and advanced accreditations, we also have been recognized by the following organizations for our excellence in education.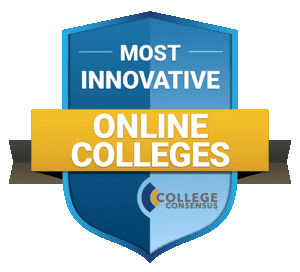 See how affordable it is to take CU Online classes.
Discover how easily you can transfer your credits.
Learn how CU Online helps military students earn their degrees.
Frequently Asked Questions
Still have questions? Visit our Frequently Asked Questions page for more information.
Yes. We offer a generous transfer policy for our online degree programs. Visit our

Transfer Students page

for more information.

You can apply to our online degree programs through the online application form. Remember to submit official copies of your high school and/or college transcripts, along with any other required documentation that is specific to your degree program. You can visit

the admissions process page

to learn more about what to expect throughout the process.

Yes. You will have to complete the FAFSA form, and we will then determine your eligibility for any financial aid. Visit

our financial aid page

to learn more about your options, which include scholarships and grants.