Social media use has transformed the world, changing both personal lives and professional lives. For law enforcement, Facebook in particular is revealing threats to communities. More and more police departments, in their commitment to protect and serve, are finding that social media can be an invaluable tool in their investigations.
Methods of Social Media Use by Law Enforcement
As in any field, social media can be used in a multitude of ways for various benefits. Police approach social media similarly. Each social network has its own purpose and is meant for one particular goal. In some ways, today's police departments are using social media for the purpose of public input, while other strategies are confidential parts of an investigation. Together, these methods showcase how important a tool social media is for law enforcement.
Sting Operations
Police sting operations were used by "the first modern police forces," as mentioned in an article in the Missouri Law Review. A sting operation is designed to catch a person in the act of committing a crime. Stings usually include a law enforcement officer playing the part as some kind of accessory to a crime, perhaps as a drug dealer or a potential customer of prostitution. After the crime is committed, the suspect is quickly arrested.
Police officers have begun conducting sting operations on the Internet, often involving social media. A common example is the use of Facebook or other social networks to lure pedophiles with fake profiles. During these investigations, an officer poses as a child or teenager and makes contact via a Facebook group or other public action. The goal is for the officer to arrange to meet the suspect in person. When that happens, an arrest can be made. This is similar to the methods used on the TV series "To Catch a Predator."
Subpoenas
Much of the information on social media is visible to the public, but law enforcement has been able to use subpoenas to gather details on anonymous posts. Controversy surrounds whether law enforcement should be able to subpoena social media networks. Court rulings have been mixed on the issue of subpoenas and social media, with decisions on both sides of the issue.
Location Tracking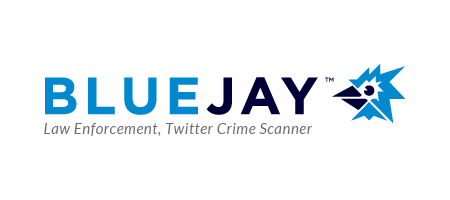 As social media has evolved, location-based sharing has become incredibly popular. This metadata that links text, pictures and video to an exact geographical location is a great tool for law enforcement to find suspects. Some police departments are using a product called BlueJay to scan tweets so they can pinpoint the actions of known criminals and identify what is happening that would be of interest to law enforcement.
Thanks to location tagging, police can search for particular hot spots of crime and even gain instant photographic evidence from a crime. While only some Twitter users leave the location tagging option enabled, on photo-based social networks like Instagram it is far more common. Small clues can be a potential gold mine of information for police investigations.
Public Outreach
Although social media networks can certainly be helpful in a criminal investigation, they're also beneficial to police departments wanting to connect with the public. A social media presence is essentially mandatory for today's police departments. It allows for police to communicate important announcements to the community and solicit tips on criminal investigations.
When used properly, a social media presence can pay dividends for police departments. The Mountain View Police Department in the heart of Silicon Valley has been at the forefront of social media relations with the public. The MVPD routinely engages with citizens in an effort to promote transparency. In many ways it's easier than face-to-face outreach.
When an MVPD officer was arrested in a child pornography sting, the department issued an apology and promised a full investigation on its social media platforms, which invited conversation between the department and community members. Such interaction through social media could help improve citizen–police relations across the country.
Earn Your Criminal Justice Degree Online!
Our fully online degree allows you to continue your current career while working to improve your credentials. Transfer up to 90 credit hours and gain the knowledge and skills you need to move beyond entry-level roles and into administrative positions.
Learn more
Examples of Social Media Successes
These may seem like good practices, but effective social media use can produce truly profound results in communities. The following are a few examples of police department successes involving social media.
Philadelphia Police Video Leads to Quick Capture of Assailants
In September 2014, surveillance footage showed a group of "clean cut 20-somethings" using gay slurs and beating two men who had been walking down the street in Philadelphia. The victims both went to the hospital with serious injuries. Thankfully the Philadelphia Police Department posted the surveillance video of the attack on social media to collect information.
Only a few hours later, an anonymous Philadelphia Twitter user who regularly posts about sports had found the alleged perpetrators only through social media. The user was able to find the name of a nearby restaurant and the names of young men who had "checked-in" there. Less than a month later, three suspects were charged with the crime and are currently being tried for the attack.
Cincinnati Police Crack Down on Gang With Facebook
In the Northside of Cincinnati, a gang called the "Taliband" was a regular part of criminal activity. In 2008, police began checking into the social media profiles of known gang members. Then the police teamed up with the University of Cincinnati's Institute of Crime Science and began creating databases of information taken from social media networks.
By combining this information with existing police and phone records, they were able to gain far more information about crimes. The gang members were regularly bragging about events on social media, and police officers used this to their advantage. A nine-month investigation precipitated 71 arrests, including the arrests of key gang members. While the gang still operates, the actions taken by police severely hampered gang operations.
Louisiana Police Solve 34-Year Mystery With Social Media
After 34 years, a stabbing victim was identified through social media in March 2015. The Bossier Parish Sheriff's Office created a Facebook page for the cold case in February, featuring a reconstructive composite drawing of what the female victim might have looked like.
Just days after launching the page, the family of Carol Ann Cole contacted the police department. Police had found a woman's body in the woods on January 28, 1981. She had been stabbed multiple times. With the name "D. Davies" written on her shoes, the police almost exclusively assumed that was related to her name. But thanks to the social media page, Cole's family members can finally gain some peace on what happened to their missing relative.
Social Media and the Future of Law Enforcement
As social media continues to evolve, more and more law enforcement entities will need to take notice and use it to their advantage. It will become increasingly important that police officers have the proper training and understanding of tools like social media that can help keep their communities safe.
With an online Bachelor of Science in Criminal Justice Administration, you can gain a better understanding of how police officers can use social media and other modern strategies to investigate crimes. Campbellsville University offers a fully online degree that allows you to continue your current career while working to improve your credentials. The program will give you the knowledge and skills you need to move forward beyond entry-level roles and into administrative positions. According to the U.S. Bureau of Labor Statistics, police roles will grow 5 percent by 2022. The proper education can help you secure your position and growth path in this rewarding line of work.