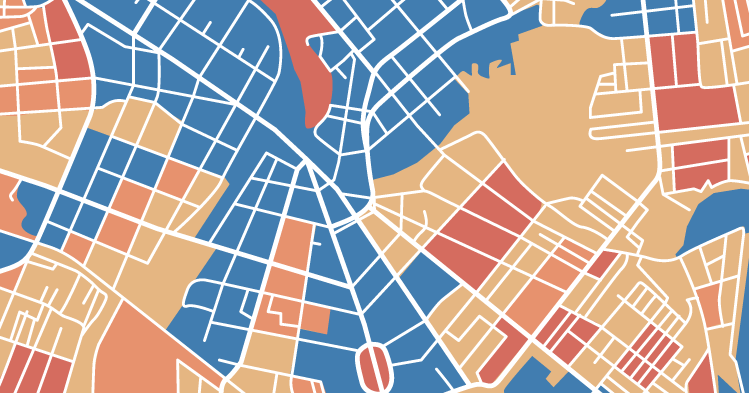 New technology has given law enforcement the tools necessary to deter crime in uniquely efficient ways. Crime analysts are playing a leading role in this development. They provide a distinct service to law enforcement by using computer technology to discourage and defend against crime.
The Work of a Crime Analyst
Simply put, crime analysts study the patterns and data of crimes. Using both qualitative and quantitative data, crime analysts identify and analyze both short-term and long-term trends to help police and others target problems and create solutions.
What They Do
The reach of their work is comprehensive. Crime analysts can help solve cases, develop effective strategies to prevent future crimes, educate the public, allocate resources and prioritize patrol investigations, according to the International Association of Crime Analysts. They additionally assist in finding, apprehending, prosecuting and convicting offenders. Ultimately, the information gleaned through their work proves useful to law enforcement, crime reporting agencies, problem-oriented policing initiatives and community policing forces.
Where They Do It
As professionals who work with information, crime analysts gain their data from numerous sources. Quantitative sources may include incident reports, Geographic Information Systems (GIS) and statistical reports. Qualitative sources may come from judicial records, law enforcement personnel, focus groups, surveys, environmental assessments or external research.
How It Helps
It is the job of crime analysts to bridge the gap between measurable facts and imprecise materials to find meaningful ways to deter criminal activity. Other arms of law enforcement are then able to use the information to decide how to proceed with their work. For example, if a crime analyst discovers that crime rates have gone up or down significantly in a particular area over time, it can inform how police distribute or redistribute personnel.

Become a Crime Analyst
With Campbellsville University's online Bachelor of Science in Criminal Justice Administration, students can develop the skills required to succeed in this challenging field.
Learn more!
Crime Analysis Techniques
To better assist their law enforcement colleagues, crime analysts generally utilize four distinct techniques.
Tactical Crime Analysis
Tactical crime analysis consists of short-term and daily work, where crime analysts identify and analyze emerging or existing crime patterns. In doing this, they can work with agencies to develop deterrence tactics. For example, if a crime analyst discovers a rash of clothing store thefts, it might prompt the agency to contact all clothing stores in the area to remind them to stay particularly alert for criminal activity.
Strategic Crime Analysis
Strategic crime analysis centers on finding long-term trends or persistent issues over longer periods of time. Whereas tactical crime analysis focuses on offender apprehension, the goal of strategic crime analysis is to reduce crime opportunity. For example, if a crime analyst sees that a certain dimly lit public park has high crime rates at night and that pattern has persisted over the past year, police might work with the city to increase public lighting in that space.
Administrative Crime Analysis
Administrative crime analysis encompasses any analysis work not done specifically to target crime reduction. Examples include such varied projects as creation of patrol employment maps for city events, creating charts or graphs for politicians or writing research reports on crime history.
Police Operations Analysis
Police operations analysis focuses on studying the effectiveness of a police department's policies and practices on crime deterrence. This may include analyzing aspects of agencies such as their allocation of employees, money and resources.
Crime Analysis Technology
Technology makes crime analysis techniques more efficient and accurate. Two popular technology tools are GIS and predictive policing software. "Using GIS software helps researchers visualize data, assess human behavior over geographic space, follow spatial patterns and validate theories," the National Institute of Justice explains.
Predictive policing software takes existing crime data and predicts the risk of serious crimes in a given area through an adaptive learning algorithm. According to the RAND Corporation, "The idea is to improve situational awareness at the tactical and strategic levels and to develop strategies that foster more efficient and effective policing." Ultimately, these technologies enable law enforcement to address issues preemptively, pointedly and with limited resources.
How to Become a Crime Analyst
From technology to tactical influence, crime analysis continues to remain relevant within law enforcement. With Campbellsville University's online BS in Criminal Justice Administration, students can develop the skills required to succeed in this challenging field. The program can be completed in as little as two years, providing an accelerated track to a new career.