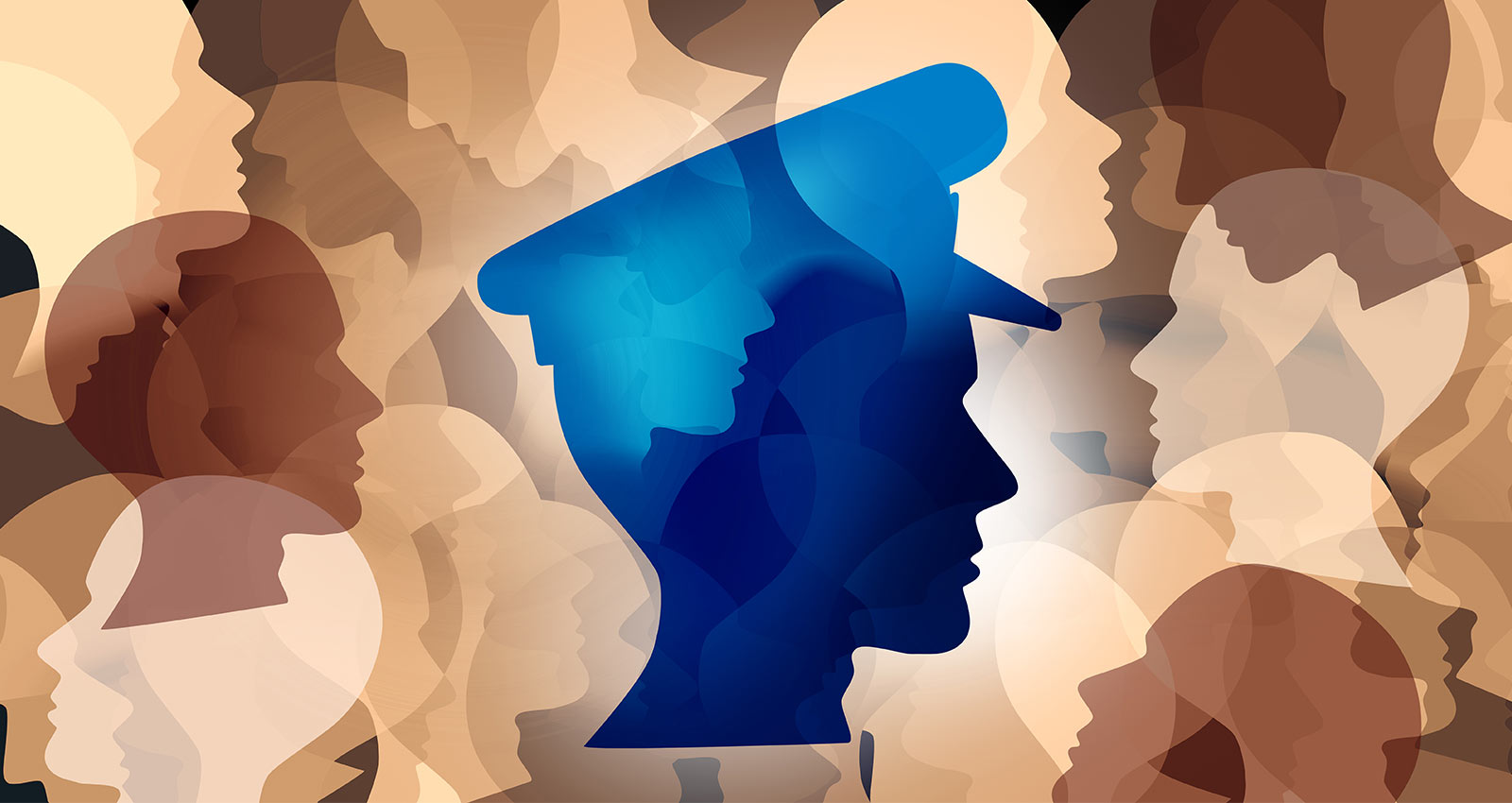 In the results of the June 2020 AP-NORC Poll, nearly 70% of Americans said that the criminal justice system needs either "major changes" or a "complete overhaul." Almost all back some level of change.
Certain topics have managed to fly under the radar of the conversation, like the need for probation and parole reform. But that's not at all the case for police reform, which has taken center stage following high-profile violent incidents and periods of civil unrest.
"It is important to understand that America has not reached this moment in history by accident," according to Dr. Carey Ruiz, assistant professor of sociology and director of diversity and community at Campbellsville University. "Many historical and structural factors are contributing to the challenges of social inequality within the police force and the communities it serves."
She drew upon her expertise in an interview to offer context on the current state of policing in America and the need for social change.
A Multi-Layered Solution for Policing in America
Although much of the dialogue focuses on how to improve police departments, Dr. Ruiz pointed to the bigger picture at hand. "Structural elements have contributed to these problems," she said. "We need a multi-layered approach and changes need to happen at many levels, not just policing."
Socioeconomics
Neighborhoods that struggle with economics, underperforming schools and little-to-no after-school programs can lead to underdeveloped areas with higher crime rates. Members of the communities may be forced to make life-or-death decisions to endure.
"Crime is a process occurring from lack of opportunity," Dr. Ruiz said. "People have a powerful survival instinct, so even if you think you would never do something illegal, who knows until you are faced with it."
Police departments are thus forced to create policies to mitigate crime in high-risk neighborhoods, which disproportionately impacts minorities, especially Black people, in economically deprived areas.
The poverty rate for Black people in 2019 (18.8%) was more than double that of white people (9.1%), according to figures from the United States Census Bureau.
A study from sociologist Patrick Sharkley demonstrated the disparity in Black and white children raised in high-poverty neighborhoods. From 1955 to 1970, 62% of Black children and 4% of white children were in neighborhoods with at least a 20% poverty rate. The trend remained thirty years later, from 1985 to 2000, at 66% of Black children and 6% of white children.
"In a rush to try to keep humanity safe, we have also undermined the civil rights of many of our citizens," Dr. Ruiz added. Instead of more arrests, "we need to start investing more into these neighborhoods and building a better education system."
Laws and Court Rulings
Another way to address social inequality and reform the system is to examine how minority groups can be targeted by laws and court rulings. Drug laws in particular can have a negative impact on communities of color.
One specific set of examples surrounds laws in the 1970s directed toward the war on drugs. "I cannot stress enough the devastation the drug war has caused in our community and how it has undermined policing," Dr. Ruiz said.
The Drug Policy Alliance also agrees that the drug war has played a role in racial discrimination and communities of color. "Higher arrest and incarceration rates for [minority] communities are not reflective of increased prevalence of drug use, but rather of law enforcement's focus on urban areas, lower-income communities and communities of color." That scrutiny produces an opportunity for discrimination and, ultimately, a higher likelihood for people of color to be stopped, searched, arrested, convicted and sentenced. Furthermore, "prosecutors are twice as likely to pursue a mandatory minimum sentence for black people as for white people charged with the same offense," the organization added. Almost 80% of people in federal prison for drug offenses are Black or Latino.
Dr. Ruiz also pointed out how "[national court] cases, such as McCleskey v. Kemp, set dangerous precedents for racism." In that case, Walter McCleskey faced the death penalty for killing a white police officer during an armed robbery. According to the documentation of the case from Oyez's Supreme Court archive, McCleskey's lawyers argued that a research study "found that black defendants who kill white victims are the most likely to receive death sentences in the state." In other words, racial prejudice is often involved in Georgia's cases where black men who kill white victims receive the death penalty. However, the court ruled that there was no constitutional violation due to a lack of "purposeful discrimination."
Addressing the nature of the case, Oyez quotes presiding judge Justice Lewis F. Powell, Jr. as saying, "the data McCleskey produced is best presented to legislative bodies and not to the courts." McCleskey v. Kemp, then, ruled that if racial bias existed, legislators should take measures to address it, instead of the courts, a precedent that Dr. Ruiz says persists today.
"It seems racism has become invisible in the eyes of the court, even though it still exists, because racism is now so difficult to prove," she said. "The onus should be on legislators and courts to show that law enforcement sometimes engages in racial bias."
Police Reform: Where to Start
As noted earlier, battling racial injustice in policing is a large task that includes not only police departments, but elected officials and the court system. But if departments enhance their understanding of citizens and train officers to navigate difficult situations effectively, progress can be made.
Promote Understanding
Awareness of issues affecting a community's residents and their overall needs can transform a police department. "You begin to create a culture other than seeing the people with whom you work as 'them,' which is more of a detached view that contributes to bias," Dr. Ruiz said. The potential for bias can increase when police officers are not familiar with important socioeconomic issues impacting minority citizens, and that sentiment holds regardless of officers' race. "The assignment of Caucasian, Hispanic, Asian and even African American police officers to police poor, predominantly black neighborhoods who have had little or no social contact with members of this group or specific training in how to effectively interact in such environments is an ongoing recipe for disaster," according to the National Police Foundation.
Rethink Training
Reconsidering the time and funds spent on aggressive training should also be considered. "Relying on military tactics turns our citizens into military combatants," Dr. Ruiz said, which reinforces an "us versus them" mentality between police and citizens. "There is a time when more 'tactical training' is necessary, but there should also be other officers who are specialized and can deal with different situations like mental health, domestic violence and drug abuse."
Consider how, according to publicly available data from 10 agencies, The New York Times found serious violent calls comprising 1% of all calls for service, such as calls to emergency operators, alarms and nonemergency calls. If more time and funds were directed to specialized training and, for all officers, a focus on de-escalation, communication and resolution, the culture could shift in another important way.
"We need people who are community-minded. We need people who really do want to leave a better world for those who come behind us, who aren't going to accept that this is the best we can do because it's not." – Dr. Ruiz
"We need people who are community-minded," Dr. Ruiz said. "We need people who really do want to leave a better world for those who come behind us, who aren't going to accept that this is the best we can do because it's not. We can support the police better by recognizing that they are asked to do too much with, sometimes, insufficient training."
Leaders in criminal justice need proper training and ethics-based education. Campbellsville University's community-based approach to criminal justice places its programs among the most unique in the state of Kentucky. You'll study curriculum designed using sociologically informed theories to reveal different relationships that influence racially-motivated crime, research and reform. The online MS Justice Studies–Public Service Leadership and Social Justice track specifically addresses criminal justice reform and is ideal for those interested in community action and advocacy, wrongful convictions, police reform and social change.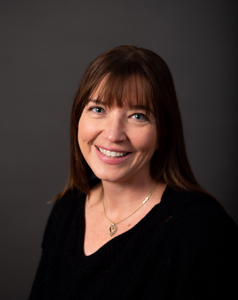 About Dr. Ruiz
Dr. Carey Ruiz is an Assistant Professor of Sociology for the Division of Social Science at Campbellsville University. She specializes in social inequality, specifically, gender, race and social class. In the past, her research interests have included, public perceptions of welfare recipients, an evaluation of impoverished women's reproductive choices, best practices for teaching about race and other controversial topics in the classroom, and adolescent perceptions of and reactions to racism.