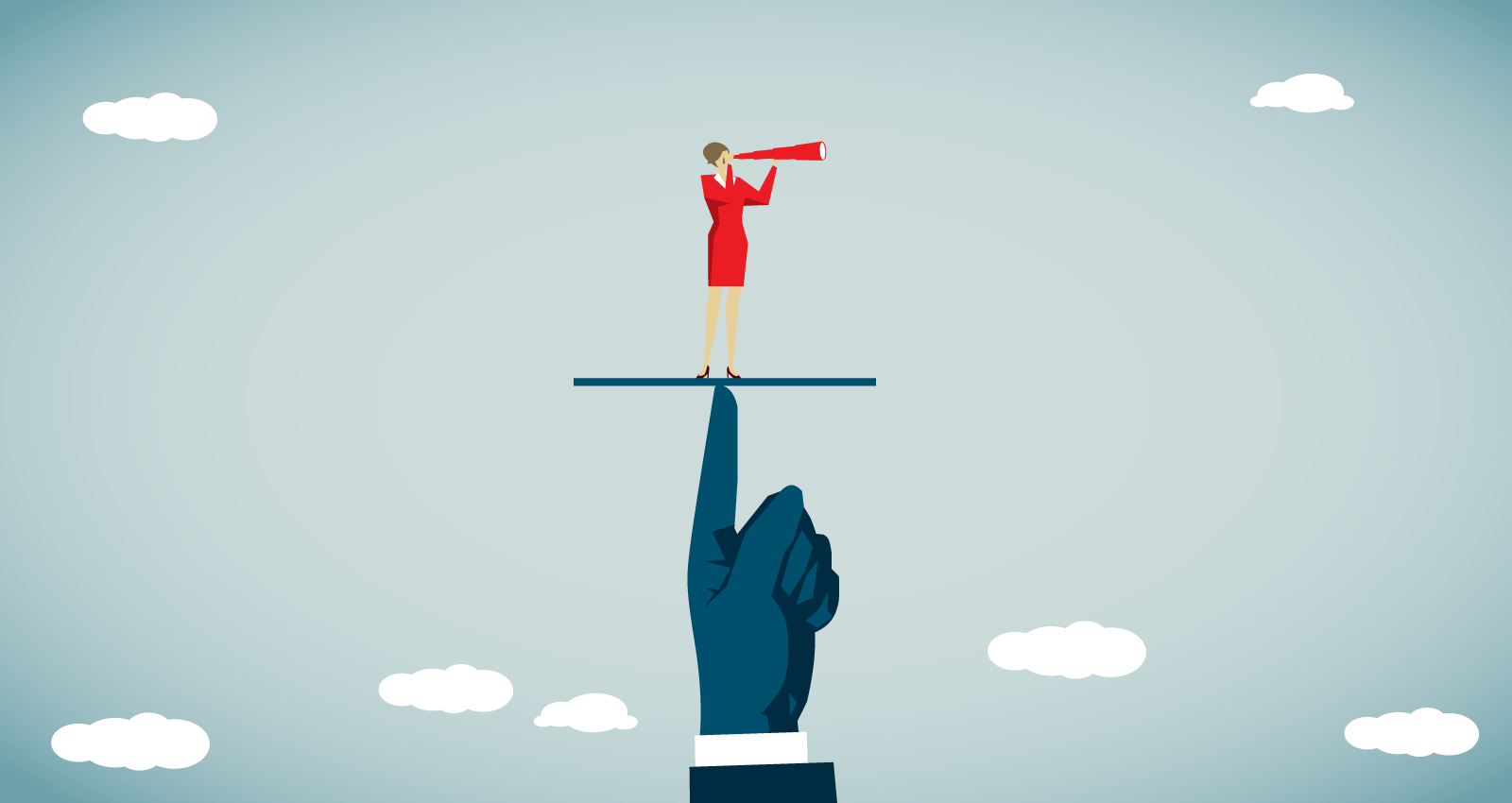 Women business leaders have too few C-suite inspirations. According to Pew Research, just 4.8% of Fortune 500 CEOs and only 22.2% of Fortune 500 board members were female in 2018. The all-time high for female CEOs of Fortune 500 companies was in 2017 at just 6.4%.
That doesn't mean women leadership isn't a powerful force. Many female business leaders are making waves in their industries, philanthropy and politics. These five inspiring women executives, as well as many others, are breaking barriers to grow successful companies and pave the way for other women.
1. Ursula Burns
In 2017, Ursula Burns was named chairwoman of VEON. Before that, she served as the CEO of Xerox where she turned the company into a business no longer known for just paper copies. She's also a member of the Uber board of directors. She's the first African American woman to head a Fortune 500 company.
Burns was not born into the life she leads. She grew up in a low-income housing project in New York. Her mother raised her and her two siblings alone while taking on various jobs so Burns could attend a private high school.
Burns said, "Dreams do come true, but not without the help of others, a good education, a strong work ethic and the courage to lean in." She lives true to that statement. She's a founding member of Change the Equation, a non-profit program that focuses on STEM education. She also served on President Obama's export council from 2010-2016.
Burns excelled in math and earned her bachelor's and master's degrees in mechanical engineering. She joined Xerox as an engineering intern through the company's graduate program for minorities. In 1981, she started her full-time role there as a product development professional before taking the CEO role in 2009 and becoming chairman of the board in 2010.
2. Meg Whitman
Meg Whitman is currently the CEO of Quibi, but her claim to fame is undoubtedly taking eBay from $5.7 million in sales to $8 billion in sales in her decade as the company's CEO. She served at eBay from 1998 to 2009. After that, she was CEO of Hewlett-Packard from 2011 to 2015 and remains on the board.
Whitman holds an undergraduate degree in economics and an MBA. She started her career in brand management and marketing. As vice president of marketing at the consumer products division of Walt Disney Co., she was vital to the acquisition of Discover magazine by Disney.
Inspired to Join These Women?
Consider an online MBA from Campbellsville University. Ranked the fourth most affordable among Christian colleges in the United States, Campbellsville combines the business knowledge you need with the values that will take you far.
Explore Degree
Whitman is also committed to public service. She served as a national cochair of Senator John McCain's presidential campaign in 2008 and secured the nomination for governor of California before being defeated in the November 2010 election.
In her book, "The Power of Many: Values for Success in Business and in Life," Whitman wrote, "Success happens when good people with good intentions cooperate and work together over a shared interest." Whitman credited her stay-at-home mother with her "bias for action" and stated she is her biggest inspiration.
3. Safra Catz
Safra Catz has been an executive at Oracle Corporation since April of 1999 and a member of the board since 2001. She became CFO in 2011 and CEO in 2014. An Israeli-born American, she moved to the United States when she was six and worked her way to graduating from Harvard Law School.
As of 2018, Catz was the highest-paid female CEO and the fourth highest paid CEO overall, according to a ranking by pay consultant Equilar. She's outspoken about politics, has advocated for tax reform and was rumored to be considered by the Trump administration for positions.
The most significant barrier to female leadership is the actual lack of females in leadership. If you can't see a path for leadership within your own company, go blaze a trail of your own." –Safra Catz
She credits her mother as her greatest inspiration and hopes that the next generation of women will be judged by their work, not their gender.
4. Katrina Lake
You can't talk about female entrepreneurs without talking about Katrina Lake. Founder and CEO of Stitch Fix, Lake became the youngest woman in tech to lead an initial public offering when her company went public in 2017. At just 36 years old, Lake has grown the online personal-shopping service to be worth billions.
Her company started out humbly in her apartment in 2011. Her vision to combine data with real stylists to provide a service to customers truly resonated. Today, Stitch Fix has millions of customers.
She stated, "Every day, every one of us sets the stage for our sentiment, our confidence and our success by getting dressed. When you feel great, when you feel your best, it opens up a world of possibility."
Lake holds an MBA and grew up in Minnesota and San Francisco. She also sits on the board at Glossier. In 2018, Fortune magazine included the entrepreneur on their 40 under 40 list.
5. Ruth Porat
Ruth Porat has served as the CFO of Alphabet, Inc. and Google since 2015. Before joining the team at Alphabet and Google, she was executive vice president and CFO at Morgan Stanley. She guided the institution through the financial crisis.
Born in England, she moved when she was young to Massachusetts where her father was a research fellow at Harvard. Her family later relocated to California. She holds a bachelor's degree in economics and international relations, a master's degree in industrial relations and an MBA.
Porat was one of the few top female executives who participated in the Google Walkout for Real Change addressing how the company handles sexual harassment. She fielded questions from employees during the walkout.
Speaking about the walkout, she said, "What we did was [take] in a lot of information, step back and think about the breadth of policies we could put in place that would up our game on something we feel is really important, which is ensuring diversity and equity in the workplace." As a result of the walkout, Google changed its policy of forced arbitration in sexual harassment cases.
Even with all these inspiring women business leaders among others, the world needs more motivated women to take on major C-suite roles. Inspired to join these women? Consider an online MBA from Campbellsville University. Ranked the fourth most affordable among Christian colleges in the United States, Campbellsville combines the business knowledge you need with the values that will take you far. Follow in the footsteps of these women leaders and excel in your passion.