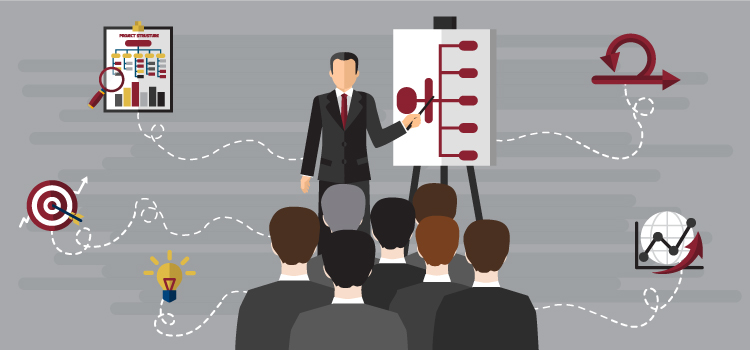 The term "agile" is used frequently in business and software development, though it can be challenging to understand what people mean when they express a desire for a company to be agile. The agile methodology is primarily a way of streamlining the software development process, removing obstacles and empowering teams to be able to predict coming changes and adapt to them with precision and effectiveness.
As an organizational style, agile development embraces change and teaches employees and managers to do the same. Agile focuses on adaptability and skill, efficient communication and eliminating unnecessary work or redundancy so that the process can be sustained indefinitely.
Agile management doesn't work for every industry, but many can benefit from an agile style. According to Harvard Business Review, "[Agile] is most effective and easiest to implement under conditions commonly found in software innovation: The problem to be solved is complex; solutions are initially unknown, and product requirements will most likely change; the work can be modularized; close collaboration with end users (and rapid feedback from them) is feasible; and creative teams will typically outperform command-and-control groups."
For organizations and teams in marketing, product development, strategic planning and other, similar fields, agile change management can help improve efficiency, reduce waste and create an environment where employees feel valued and empowered, thus improving employee satisfaction and retention. Because agile management embraces change, it can also be an effective way to minimize the negative impact that a major change can have on an organization and to encourage employees to embrace new changes.

Advance Your Leadership Skills!
The online MBA program at CU teaches skills necessary for effective management in the modern enterprise.
Explore Degree
Switching to Agile Management
Agile management is based on 12 principles, which come from the Agile Manifesto. These principles can be summarized as follows:
Customer satisfaction comes first.
In agile management, the emphasis is on ensuring that the customer is always delivered a high-quality end result. Everything else is in service to this principle.
Welcome changing requirements.
Customer tastes and needs change, and companies must change to suit them. Because changing requirements are inevitable, fighting them is counter-productive. Instead, agile teams should see those changing requirements as an opportunity to stand out from the competition by meeting them quickly and with high quality.
Deliver quality work quickly and frequently.
Customers want what they pay for on a quick turnaround, and they also demand a high level of quality from what they spend their hard-earned cash on. Because of this, agile teams must be able to deliver this end result on a frequent basis.
Managers and employees work together.
Agile teams are self-sufficient precisely because they are made up of members who possess all of the skills and authority needed to complete their tasks. In order to produce rapid, high-quality results and to adapt quickly to an ever-changing marketplace, agile teams must be able to operate with minimum oversight.
Build projects around motivated individuals.
If team members aren't motivated to do the work to the highest level of quality they can achieve, agile management simply doesn't work. Those who lead agile teams must be enthusiastic advocates for the initiatives they champion.
Face-to-face communication is best.
Emails or instant messages may feel more efficient in the short term; but long term, there's no substitute for talking it out. Face-to-face communication helps eliminate confusion and build consensus, and it can be an invaluable component of brainstorming new ideas.
Measure progress by work delivered.
In agile, deliverables are what matter. An agile team has succeeded when it's delivered a top-notch product to the customer, though that doesn't mean the team's job is done.
Agility is sustainable.
Many companies that implement agility incorrectly create a system that burns out employees. While agility requires speed and precision and can be quite fast-paced, agile teams and projects must be structured and managed to maintain the pace indefinitely.
Pay attention to technical excellence.
Speed and enthusiasm are important, but just as important is the ability to perform work functions to a high degree of precision and quality.
Simplicity is essential.
In order for an agile work cycle to be sustainable, agile teams must simplify wherever possible. Reducing redundant and unnecessary work is key.
Teams are self-organizing.
The best agile teams come together because their members decide who's on the team, how the team is organized and what goals the team seeks to accomplish.
Teams regularly self-reflect and adjust accordingly.
To effectively adapt to change on a consistent basis, teams must approach that change proactively. They must regularly meet to reflect on their current process and what they've learned from their experiences, so they can make adjustments to improve efficiency and workflow in the future.
Become an IT Manager
Business skills are essential to any agile team, and great technical skills are also necessary. With an online MBA with an IT concentration from Campbellsville University, you can learn the skills you need to lead an IT team. Our flexible, online environment allows you to learn how you want, when you want.