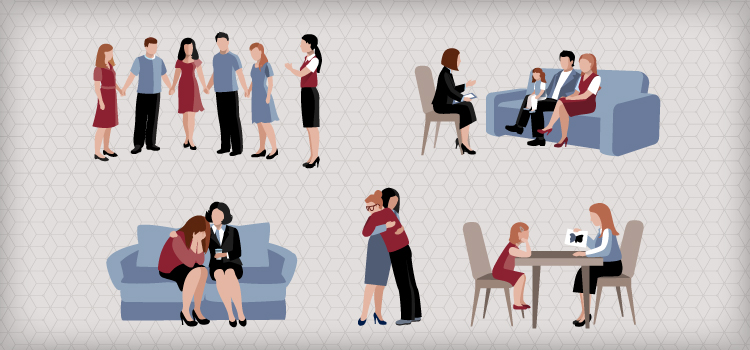 More so than many other professions, social work thrives on community connections and continuing education. Social workers are advocates for their clients, and to be successful, it's essential to stay informed about current issues in social work and to participate in community discussions. Social work blogs can be an excellent source of current information, best practices and other information, and they can also act as a springboard into conversations with the larger social work community.
With that in mind, here are five of the most useful social worker blogs as of 2016.
NASW Social Work Blog
The National Association of Social Workers (NASW) is the largest membership organization for social workers in the world, and its mission is to provide professional development opportunities, advocate for social workers, maintain professional standards and advance social policies around the world. The blog is updated frequently, often multiple times per week, and acts as a source of news and information on current events in the social work profession. Some posts focus on the NASW itself, such as covering an award ceremony for social workers, while others report on social workers' efforts to improve their communities or provide social workers with information — such as a summary of voting rights — that they can use to do their jobs more effectively. Social workers interested in joining the NASW can find valuable information on the official blog.
Social Workers Speak
In addition to covering topics of general interest, the NASW also has a blog devoted to media portrayals of social work. Sponsored by the NASW Communications Network (NCN), Social Workers Speak is dedicated to influencing how social work is portrayed in the news media and entertainment. The blog posts multiple times per week on a variety of subjects, from highlighting media relevant to social work to speaking out about how other organizations portray social workers. Social Workers Speak is useful for staying informed about how the profession is perceived from the outside and working to correct any misperceptions.
The New Social Worker
The New Social Worker is a quarterly magazine available in either digital or print format, devoted primarily to social work as a career. Each issue contains articles about topics like ethics, career advancement, finding a job, racial equality and other concerns related to the career of social work. The New Social Worker provides event listings and products such as books on social work, as well as links to social work job sites and grad school listings, which makes the blog an excellent resource for continuing education, career advancement and community participation.
American Academy of Social Work & Social Welfare Blog
The role of the American Academy of Social Work & Social Welfare is to promote excellence in social work by recognizing the efforts of those who excel in the field, encouraging good research, disseminating information and informing social policy. Blog posts tend to focus on studies and notable events within the profession. For social workers interested in staying abreast of developments that can have an impact on the field, the academy's blog is a valuable resource.
Social Work Helper
Social Work Helper's stated purpose is "providing information, resources and entertainment related to social work, social justice and social good." To that end, the blog delivers daily content on a variety of topics, from LGBTQ issues to mental health to resources that social workers can use to help their clients. Social Work Helper has a strong focus on social justice and fighting all forms of inequality and oppression, and it acts as a catchall news and information source with that particular filter.
Become a Social Worker
Campbellsville University offers both an online Bachelor of Social Work and an online Master of Social Work. These fully online programs teach students the skills they need to be excellent social workers, including policy and planning, knowledge of human rights and diversity, research methods, community development, grant writing and field work. Learn in a dynamic and engaging online environment that allows you to advance your career on your schedule.