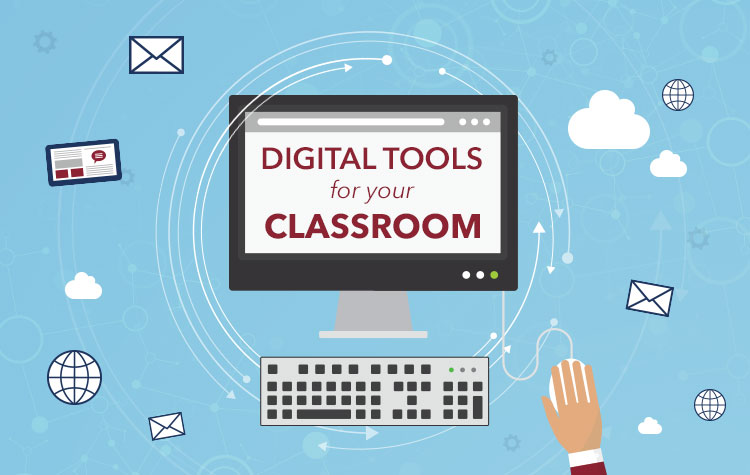 Teachers are seeking out new and creative ways to implement technology in the classroom. Schools often use tablets, computers and even mobile phones in lessons to create a multifaceted learning experience. With so many digital tools available, which ones will really help you enrich your classroom?
Engrade
Offered by McGraw-Hill Education, Engrade seeks to be your all-encompassing learning management system with assessment capabilities. The platform hosts attendance charts, gradebooks, calendars, behavior tracking and much more. It also comes with lesson content from third parties to supplement textbooks. If used effectively, Engrade could quickly become a teacher's lifeline.
LearnBoost
This learning management system is a great budget alternative to other platforms. LearnBoost offers a gradebook, lesson plan tools and the ability to share progress with students and parents securely. Thanks to integration with Google Apps, you can easily interface with existing tools to make everything work together seamlessly. While it doesn't have a massive list of features, it's free for teachers to use.
Glogster
This creative education platform allows students to make completely interactive online posters that feature text, photos, videos, links, sounds and more. Glogster's creation tools are ideal for projects, field trips and even lessons. The platform even offers more than 40,000 quality examples for teachers to use.
MindMeister
A mind-mapping tool, MindMeister offers a unique outlet for students to develop and organize their ideas. The free app allows for team collaboration and visual presentations. This simple yet powerful tool is perfect for encouraging students to work together.
Edmodo
Fashioned to look like Facebook and other social networking platforms, Edmodo is designed to help you carry on classroom discussions outside of the classroom. Students can continue talking about lessons, make sure they understand what they learned and get excited about what is to come. Like a traditional social network, you can post resources and tools that will help students understand lessons. They can also personally measure their progress and integrate apps that add new dimensions to a lesson.
Remind
Fifty percent of public schools currently use the communication tool Remind, according to its website. This easy-to-use program allows teachers to connect instantly with both students and parents. These one-way announcements can be helpful in the case of emergencies, for reminders or just for small changes in plan. All phone numbers stay private, and all parties can easily access message logs whenever they want. Other features like message scheduling, voice clips and attachments add countless possibilities for this free tool.
Prezi
This alternative to Microsoft PowerPoint shakes up the traditional slideshow with innovative and creative ways of presenting information. Focused on "visual storytelling," Prezi offers standard presentation capabilities in a more visually stunning format. With several variations for students to choose from, both students and teachers can bring a unique perspective to their future creations.
Khan Academy
Teachers wanting to supplement their lessons with online content can look no further than Khan Academy. This free platform for online education offers world-class learning to anyone. You can use Khan Academy programs to get interactive lessons and gain access to coaching tools. You'll be notified when students are struggling or when they're far ahead of the class. Each program is peer-reviewed and can be personalized based on progress.
The Future of Tech in the Classroom
These digital tools only scratch the surface of what is possible by integrating technology in the classroom. The best educators need to understand how to harness technology. At Campbellsville University, our fully online Master of Arts in Education focuses on helping teachers become leaders in the classroom and beyond. With courses on relevant topics and trends, you'll learn how to embrace the future of education. Begin the next chapter of your education career today!