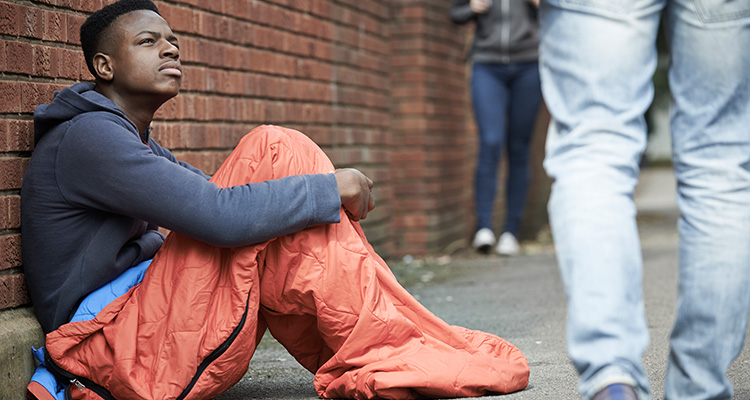 The United States has one of the highest incarceration rates in the world. At the end of 2015, around 6.7 million individuals were under the supervision of U.S. adult correctional systems. While this number is lower than past years, prisoners in the United States still make up around 22 percent of the world's prisoners, despite the country making up only 5 percent of the world's population.
Why the disparity? One significant reason is that private prisons are big business in the United States. Although the Department of Justice has recently been in favor of reducing or eliminating dependence on prison contractors, private prisons continue to win new contracts due to the increased emphasis on incarceration that comes from initiatives like the war on drugs or the recent crackdown on undocumented immigration.
This increased emphasis on incarceration in the criminal justice system disproportionately targets poor and non-white populations, creating a kind of social stratification where certain population groups are much more likely to be incarcerated.
What Is Social Stratification?
Social stratification exists in every society to some degree or another. Simply put, social stratification is the arrangement of different population groups into hierarchical tiers that create dominant and subordinate groups within a society. "Its basis and very essence consists in an unequal distribution of rights and privileges, duties and responsibilities, social values and privations, social power and influences among the members of a society," according to Sociology Guide.
Within a stratified society, dominant social groups share increased advantages and privileges that subordinate social groups do not. This often means that subordinate groups must contest with hardship and inequality that more dominant groups do not because of their higher placement on the social ladder.
Income Insecurity and Social Mobility
According to the Stanford Center on Poverty & Inequality, income inequality contributes to and results from social inequality in a variety of different ways.
CEOs were paid 185 times more money than the average production worker in 2009, a disparity that has grown more pronounced over time.
More than 750,000 Americans are homeless. African-Americans, people with disabilities and veterans make up a disproportionately high percentage of this number.
Women earn about 80 percent of what men earn for the same job, and many of the highest-paying jobs in the United States go primarily to men.
As of 2007, 73.1 percent of the wealth in the United States was concentrated among the top 10 percent of the population, and the bottom 60 percent held only 4.2 percent of the nation's wealth.
These disparities have increased over time, making it much more difficult for disadvantaged groups to gain ground. In 1980, the top-earning 1 percent of the U.S. population earned, on average, $428,000 per year; in 2016, that number was closer to $1.3 million. The poorest 50 percent of the population earned, on average, $16,000 per year in 1980; this hasn't changed since then.
When combined with cost of living, the growing economic inequality reinforces social stratification and prevents social mobility for disadvantaged people. According to a study by the Economic Policy Institute, the average working family needs an annual income of $48,778 to meet its budget, which primarily consists of basic living expenses like housing, food, child care, transportation, healthcare and so on. Around 30 percent of families do not earn enough money to be above the average budget line. Of these families, the majority are made up of "young families, larger families, urban families, families headed by a non-college-educated person, and minority families," the study found. More than 50 percent of African-American and Hispanic families fall below the budget line.

Pursue a Career in Justice!
Further your knowledge of the law, criminology, and victimology with Campbellsville University's online Master of Science in Justice Studies.
Explore Degree
The Criminal Justice System and Social Stratification
Because certain populations are forced into positions of social inequality, crime becomes more common within those populations. "Most inmates are minority men under age 40 'whose economic opportunities have suffered the most over the last 30 or 40 years. Incarceration in the United States is socially concentrated among very disadvantaged people,'" says U.S. News & World Report. In the United States, the people most likely to commit crimes are "people without education, jobs, housing, or hope," U.S. News explains. This is exacerbated by the fact that people from disadvantaged populations are frequently given harsher sentences than those from dominant populations for the same crimes.
Reinforcing social stratification further is the fact that inmates and ex-convicts are, themselves, a disadvantaged population. Once a person has a criminal record, it's easy for potential employers to access that information on the internet and deny jobs because of it, says U.S. News. This makes it difficult for those who have criminal records to find jobs that pay enough.
Correcting this social stratification effect in the criminal justice system is no easy task. Those without enough money to meet their basic needs are often likely to have inadequate healthcare, little access to quality education and limited access to jobs that pay well. Simply put, disadvantaged populations frequently don't have access to the tools necessary to reduce or eliminate that disadvantage, and many of them become involved in the criminal justice system as a result.
Prior to President Lyndon Johnson's term in the White House, "many federal programs had emphasized crime prevention," according to U.S. News. Urban recreational centers, social workers and probation officers were all emphasized as ways to reduce crime. As these programs were gradually defunded, policy turned more toward incarceration, and profit-driven private prisons capitalized on that decision.
Many solutions have been proposed, and it's possible that, with a concerted effort to correct the societal problems that contribute to social stratification, the United States can reduce its reliance on incarceration in the criminal justice system.
Pursuing a Career in Criminal Justice
An online justice studies degree from Campbellsville University can help you attain a broader perspective on the social problems that contribute to stratification and injustice in the criminal justice system. Study online in a dynamic, hands-on environment at a pace that fits your busy schedule.