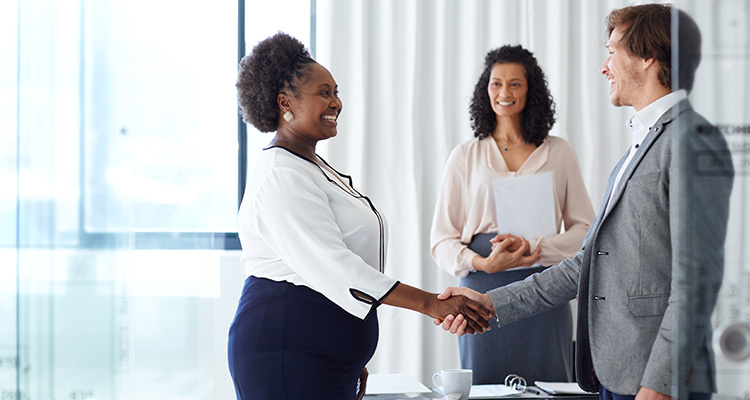 It may not seem like it, but the United States is experiencing a faster rate of growth now than it did in the last decade.
The U.S. Bureau of Labor Statistics projects 11.5 million new jobs to be added to the workforce by 2026, part of a 0.7 percent rate of job growth, more than the 0.5 percent growth between 2006 and 2016. Much of the growth will take place in healthcare industries and related occupations as aging baby boomers  boost the demand for healthcare services.
While there are more jobs added to the market every day, competition within the job market is fierce. More college graduates are added to the workforce every year, making it crucial that you have a strong résumé for your skills to stand out from the rest of the field.
Specific skills related to the job you're pursuing are paramount to include, as well as keywords that will attract the attention of human resources professionals who see dozens – even hundreds – of resumes per day. Many HR professionals use scanning software to read files each day, making it integral that your resume garners a second glance.
Below, we'll go through some of the best resume skills to impress hiring managers, and help get your resume in the right hands.
Resume skills best conveyed in the experience section
The experience section of your resume is arguably most important to the HR professional or hiring manager.
You'll list all of your recent work experience, especially highlighting jobs or roles similar to the one you are pursuing. But instead of talking about what you accomplished or achieved in these roles, use the experience section to showcase how you achieved success in your prior or current work.
For example, if you work in sales and you brought in $200,000 to your company last quarter, add bullet points. Note the skills you used to bring in the money. Consider the interpersonal communication that was needed between you and your client, colleagues and superiors. Consider the organization and prioritization skills it took to stay on top of your work, keep your client happy and boost revenue.
Hiring managers see lots of resumes for sales positions. By adding your skills and how you developed a reputation for success at previous jobs, you can separate yourself from the pack. It's important to show soft skills too, but don't just list them. Make sure that they're conveyed to the hiring manager through examples.
Skills to put on your resume
Every resume should be tailored to the job you are pursuing. For example, if you're applying for a job in marketing, don't list the six months you worked at a car repair shop. It doesn't apply.
However, you should definitely list resume skills that will matter for the industry and job your pursuing. Basic skills like Microsoft Office and Excel are assumed, and should not be included. Instead, highlight your human-based skills that will put you ahead of the competition.

Advance Your Career
Our degree programs are asynchronous and fully online, allowing you to balance your education with your busy life.
Explore Degrees
Resume skills examples
Below are some examples of skills to list on sample industry résumés:
Project Manager
Technical product R&D
Team leadership
Product lifecycle management
Agile/scrum methodologies
Go-to-market launch plans
Product roadmaps
SDLC
UX/UI Design
QA Testing
SaaS solutions
Requirements gathering & analysis
Market & competitor research
Test-driven development
Troubleshooting & debugging
Financial modeling & forecasting
Marketing Manager
Deep Understanding of Consumer Lifestyle
Public Speaking Skills
Social Media Marketing
Copywriting
SEO & SEM
Special Education Teacher
Creative planning
Developing behavioral intervention plans
Completing functional behavioral assessments
Effective leadership
Adaptability
Assertive technology
Nurse Supervisor
Record keeping
Budgeting
Recording patient vitals
Communication with patients and visitors
Coordinating patient care
Care and discharge planning
Additional Sources: Best tips for a project manager resume; How to write a standout marketing resume; How to write a special education teacher resume; Nursing resume guide.
Pursuing a new career
If you're looking for a new career, Campbellsville University can help you there. We offer more than 30 fully online degree programs in subjects such as business, nursing, education and Christian ministry. No matter what field you want to go into, Campbellsville provides you with a degree program that's been created with you in mind, featuring knowledgeable faculty who bring real-world experience to the online classroom.
Our degree programs, which have been ranked among the best in the country by U.S. News and World Report, are asynchronous and fully online, allowing you to balance your education with your busy life. Find your calling in a new career and get started at Campbellsville University today!