Design, implement, supervise and assess special education programs and services with CU's director of special education online certificate.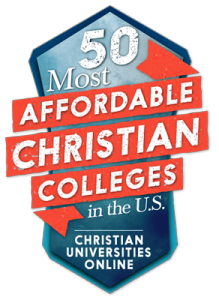 Ranked in the top 50 Most Affordable Christian Colleges in the U.S.
Program Details
Next Start Date: 1/10/2024 (Level I and II)
Course Length: 8 Weeks
Estimated Length: 1 Year
Credit Hours: 18 (Traditional or Option 6)
Cost Per Credit: $310
Director of Special Education Overview
The director of special education online certificate from Campbellsville University provides you with critical leadership skills to impact student learning and advance your career in special education. The program is perfect for those seeking opportunities outside of the classroom, including careers as a special education administrator or program director.
Through the online certification, you'll explore the best practices related to planning, continuous improvement and quality in special education. You will also discover the legal and ethical aspects of professional practice in American public schools, as well as the administrative responsibilities for special education leadership and supervision. In addition, a practicum course provides supervised field experience in the functions of a director of special education, such as ensuring policies and procedures are enforced, budgeting and the utilization of support services.
If you wish to complete the Level II certification, you will additionally study the theories of learning, effective curriculum planning, instruction and assessment and how to identify and analyze the causes and consequences of issues associated with the delivery of services to students with disabilities. You will also be able to choose from a variety of electives, including contemporary social issues, human development and sociology of deviant behavior.
Campbellsville University is accredited by the Southern Association of Colleges and Schools Commission on Colleges (SACSCOC). Campbellsville's education programs are accredited by the Council for the Accreditation of Educator Preparation (CAEP) and are approved by the Education Professional Standards Board of Kentucky (EPSB) for teacher education and certification. The fully online degree offers the flexibility and convenience of being able to complete coursework when it best fits your schedule and is additionally taught by faculty members who have real-world experience in the special education field.
---
Course Map
Campbellsville's director of special education online program can be completed in as little as one year. The certification is 18 credit hours. If taken with the Rank I Master of Arts in School Improvement program, it is 30 credits.
SED 710: Finance & Management
SED 711: Administration & Supervision of Special Education
SED 712: Special Education Law
SED 714: Leadership Practicum
AED 721: School Law
AED 811: Fundamentals for Central Office Administration

SED 715: Seminar – Principles of Conflict Resolution
AED 812: Leading Assessment

Take two courses in psychology, sociology or school counseling. Speak to an enrollment counselor for course selections.
---
Admissions Requirements
In order to apply to Campbellsville University's accredited director of special education online certificate, prospective students must submit or complete the following:
Complete the online application
Official Transcript Request Form (via Adobe Sign). In most cases, this will allow us to request your transcripts on your behalf.
All official college transcripts confirming a minimum cumulative GPA of 2.75 or a 3.0 on the last 30 hours
Master's degree or planned fifth-year program
Copy of teaching certificate
Three years of experience as a special education teacher, or one year as a special education teacher and two years as a school psychologist
Submit the name and email address of a colleague and of a building or district administrator to your enrollment counselor for School of Education requirements.
Submission of a complete statement of purpose regarding enrollment in the certificate program
*Some additional requirements will be requested upon acceptance into the program.
---
Costs & Financial Aid
The director of special education online certificate costs $310 per credit hour. In order to help students afford their education, Campbellsville University's staff is available to work with students to discover available financial aid options.
Students can fill out the Free Application for Federal Student Aid (FAFSA) to find out what scholarships, grants, loans and payment plans are available for them. There are numerous options available, and not all financial aid is based on need.

Students can transfer a maximum of nine credit hours from a regionally accredited college or university.

Campbellsville University is a military-friendly school and a proud member of the Yellow Ribbon program. Students who are currently serving at home or abroad or are veterans can further their education in a conducive online environment.
---
Careers in Special Education
After graduating from the program, you can pursue a career as a director of special education. PayScale reports that the median salary for the position is $74,203 per year. Depending on location, experience and the institution, median wages range from approximately $48,500 to $108,500 annually.
---
Why CU Online?
Focused on Your Growth

Our well-rounded education in the arts and sciences is central to our goal of fostering your personal and professional growth.

Faith-Based Education

Founded in 1906 as a Christian university, we welcome diverse perspectives and prepare students to become Christian servant leaders.

Affordable and Convenient

Campbellsville seeks to provide an affordable education for its students. Our online degree programs are in a convenient format, so you can study whenever and wherever you want.
Accreditation
Campbellsville University is accredited by the Southern Association of Colleges and Schools Commission on Colleges to award certificates, associate, baccalaureate, master's and doctoral degrees. Contact the Commission on Colleges at 1866 Southern Lane, Decatur, Georgia 30033-4097 or call 404-679-4500 for questions about the status of Campbellsville University.
Benefits of Learning Online
Campbellsville University offers several dynamic online degrees so that students can continue their education and hone their skills. Campbellsville's online campus has been recognized as one of the best by numerous outlets. The institution's faculty members have real-world experience in their fields, so students can get a glimpse of working in their prospective career. Students can also conveniently fit online coursework into their busy schedules.
---
Frequently Asked Questions
Still have questions? Visit our Frequently Asked Questions page for more information.
Yes. We offer a generous transfer policy for our online degree programs. Visit our

Transfer Students page

for more information.

Yes. You will have to complete the FAFSA form, and we will then determine your eligibility for any financial aid. Visit

our financial aid page

to learn more about your options, which include scholarships and grants.

You can apply to our online degree programs through the online application form. Remember to submit official copies of your high school and/or college transcripts, along with any other required documentation that is specific to your degree program. You can visit

the admissions process page

to learn more about what to expect throughout the process.