Why Campbellsville University?
Most Affordable Tuition in Kentucky
8-Week Classes
Faith Based Curriculum
Request Information
Fill out the form to receive information and get connected with an enrollment counselor.
Earn the Right Skills to Pursue Your Passion for Education
Tuition Starting at $310 per credit hour.
Our online education degrees are industry-driven and teach you how to incorporate Christian servant leadership in the classroom and school. You will be able to earn the required credentials for specific opportunities while advancing your career, and additionally, you can add endorsements to any program so that you can teach a specialized demographic. We also offer several Option 6 programs, in which you will be provided with a temporary teaching certification while you complete your coursework.
Choose from over 20 associate, undergraduate and graduate education degrees and 10 certificates/endorsements tailored to align with your career goals. All courses are 100% online and accessed through our interactive online classroom so you can study when and where you want.
Campbellsville online education programs are the most affordable in the state of Kentucky. Most programs start at $310 per credit hour.
Why Campbellsville University?
Most Affordable Tuition in Kentucky
8-Week Classes
Faith Based Curriculum
---
Online Education Programs
Campbellsville University Online offers a variety of education degrees to support your professional goals. Explore what we have to offer and choose the online program that's right for you.
Request Info
Learn the fundamentals of teaching and prepare for a career that changes lives with our online associate degree in education.

Gain the interdisciplinary knowledge and skills needed to work with young learners, teach all subjects at the elementary level and become a certified primary–5th grade teacher.

Gain two credentials with one unique program as you prepare to teach elementary students or special education at any grade level.

Learn to support students with various learning abilities and behavioral capacities and become a certified primary–12th grade special education teacher.

Develop education and classroom leadership skills while studying the foundations of the Montessori philosophy and learn to educate students through self-expression, collaboration and discovery.

Take the next step in your education career and learn the foundations of being a school principal with our online master's in education administration program.

Take the next step in your education career and learn the foundations of being a school principal with our master's in education administration online program.

Advance beyond a traditional teaching role and become a leader in your education community with our online master's in educational leadership.

Begin a career in school guidance counseling and serve students within your community with our online master's degree in school counseling.

Gain leadership skills to positively impact student learning from the highest levels of administration.

Improve your standing in the educational community and serve as a leader among fellow teachers with our online master's in school improvement program.

Start a rewarding career of teaching students who have learning disabilities or emotional and behavioral disorders with our initial certification in special education.

Develop a solid foundation in special education and expand your credentials with our online master's in special education teacher leader program.

Develop the skills necessary to help young children build a solid foundation and love of learning with our online MAT in Interdisciplinary Early Childhood Education.

Gain the skills and competencies to support and motivate elementary school student learning.

Prepare yourself to change the lives of middle school students and teach your passion with our online master's in teaching secondary education.

Pursue your high school teaching career in your desired subject area with our online master's in teaching high school.

Apply your passion for athletics to your career and inspire your students to stay healthy and active with the online MAT in Health and Physical Education program.

Make a difference in the lives of non-native English-speaking students in the United States and internationally with our online TESOL master's program.

Give students the gift of music with our master's in music education online program.

Impact student learning and further your career in special education with our director of special education online certificate.

Advance your career in administrative leadership roles and be an advocate for students.

Become a competent scholarly writer and an insightful critical reader.

Acquire critical skills to become an effective school counselor with our online school counseling certificate program.

Be an inspiration and change the lives of students with moderate and severe disabilities and autism spectrum disorders with our online special education certification.

In 6 months, develop skills to support students of all backgrounds from the highest levels of leadership.

Learn how to effectively teach students about the environment and its current issues with our online environmental education certification.

Become certified to teach English as a second language to students in grades P through 12 with our online ESL endorsement.

Learn the tools, method and psychology necessary to teach the gifted, talented and creative with our gifted and talented online program.

Advance your teaching career in leadership and administrative roles through the online supervisor of instruction certification.

Gain hands-on leadership experience to advance your career and achieve success in district-level administrative roles within education.

Become qualified for advanced education leadership roles through preparation for the Praxis School Leadership Licensure Assessment.
Why Choose

Campbellsville University Online?
Programs for Every Professional
Choose from multiple areas and levels of study.
Faith-Based Curriculum
Study a curriculum founded in Christian values.
By Professionals, For Professionals
Discover programs designed and taught by experts.
Accreditations

Campbellsville University's education programs are accredited by the Council for the Accreditation of Educator Preparation.
SACSCOC Accreditation
Campbellsville University is accredited by the Southern Association of Colleges and Schools Commission on Colleges to award certificates, associate, baccalaureate, masters and doctoral degrees. Contact the Commission on Colleges at 1866 Southern Lane, Decatur, Georgia 30033-4097 or call 404-679-4500 for questions about the status of Campbellsville University.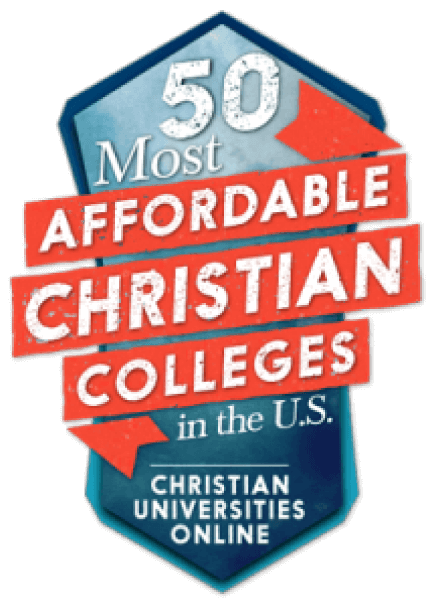 Fund Your Calling
Helping you fund your calling is our calling. Therefore, we work hard to make sure nobody misses out on the Campbellsville Online experience because of financial limitations. In addition to traditional financial aid, Campbellsville University offers assistance through church-related programs as well as endowed scholarships.
Request Info
More than
90%
of our students receive financial aid