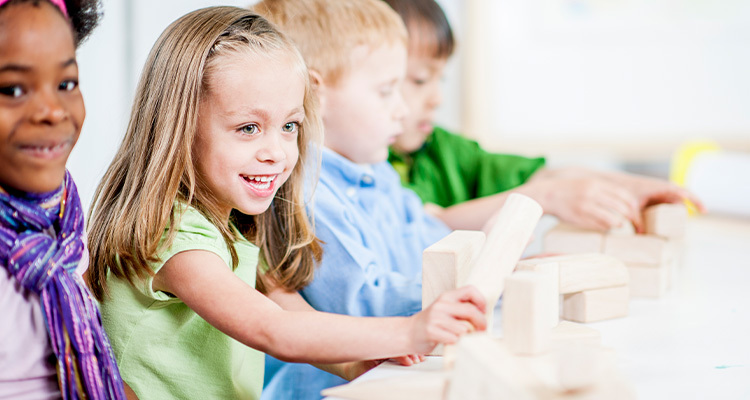 Dr. Maria Montessori, Italy's first female doctor, founded her first school based on her unique teaching method, which she developed while teaching children with disabilities in 1907. The Casa di Bambini opened to around 55 children between the ages of two and seven.
Montessori education is most popular for early childhood. It is child-focused and centered on the belief that children learn better when their environment supports their own unique development. Though the teacher is there to guide the students, it is the children who choose their own learning activities, unlike in traditional classrooms where all the children perform the same activities to learn.
Montessori education diverges from traditional education methods to such a degree that many myths and false presuppositions about the principles and practices of Montessori education have always existed.
Montessori Normalization
Even some of the terms used by Montessori educators can be misleading, such as the process Dr. Montessori developed called "normalization." This does not mean that students are forced to conform to some idea of "normal" or "average." Normalization is a term borrowed from anthropology and means "a contributing member of society," something that children aren't usually required to be.
Normalization comes from the repetition of a three-step process:
Preparation for an activity that involves gathering the material for the activity and making space for it
The activity itself, which engrosses the child to deep levels of concentration
Rest and reflection on the activity with a sense of satisfaction and completion
The repetition of these self-directed activities, Dr. Montessori believed, helps develop a child's character and work ethic. She also said that normalization unveils the following four Montessori principles:
Love of work
Concentration
Self-discipline
Sociability
Dr. Montessori also believed that Montessori normalization also yielded a love of silence, ability to work alone, lack of possessiveness, independence, the power to make strong choices and joy.
Montessori normalization is not the only misconception about Montessori education.

Interested in Becoming a Montessori Educator?
Develop the skills for education and classroom leadership while studying the foundations of the Montessori philosophy in our fully online M.Ed. in Montessori Teacher Education.
Explore Degree
5 Common Montessori Misconceptions
"Montessori kids can do whatever they want."
Some people think "children can learn at their own pace" means chaos and no rules, but this is untrue. A Montessori classroom is a very orderly environment. A typical day in a Montessori classroom follows a rigid schedule of activities, including work periods, circle time, outdoor free play and, for the youngest children, naptime.
"Montessori students don't learn as much as they would in traditional schools."
There have been a number of studies of the outcomes of children who attend Montessori schools, and they show that Montessori students perform as well as or better than their traditional school peers on tests. Students still learn the traditional subjects like math, science and English, just at their own pace and in their own way. The Montessori method has been around 100 years with very few changes for a reason.
"The Montessori method is only for gifted children."
Dr. Montessori developed the method while teaching children with intellectual disabilities. Practitioners of the Montessori method believe that all children can learn, and it has been proven highly effective with all types of children. By working with small groups of students, teachers are better able to identify the strengths and weaknesses of each child regardless of their abilities.
"Having older children in the classroom is scary for the younger kids."
There is usually a span of three ages in any given Montessori classroom. There are benefits to multi-aged classrooms. Older students can mentor the younger students. Both ages learn about teaching and learning from each other. The classroom reflects the "real world" where people who are different from each other must learn to get along and cooperate.
"Montessori education is expensive."
Though it's true that most Montessori schools are private and independent, there are more than 400 public Montessori schools in the United States, and that number is growing. These schools must abide by the same essential elements of the Montessori method as private schools, which includes:
Mixed-age classes
Full complement of developmentally appropriate Montessori learning materials
Montessori instructional approach throughout the program
Teachers with credentials from an accredited Montessori program
How do you earn credentials?
If you're interested in teaching at a Montessori program, you must study the Montessori method at an accredited university. You can earn a M.Ed. in Montessori Teacher Education fully online at Campbellsville University. Earning Campbellsville University's Montessori degree online gives you the chance to develop the skills for education and classroom leadership while studying the foundations of the Montessori philosophy. A teaching certification is not required for admission.